CDMA[UPTO 3.1MBPS]
****************
Tata Photon:

SSTata Photon is the CDMA data card brand of Tata Teleservices. It has a wide range of options including Tata Photon Plus (3.1 Mbps speed), Tata Photon Wifi (works like a Wifi hotspot) and Photon Plus with MP3 and radio as well as 2 GB of storage, but this device is going out of production.

The normal Photon Plus device is available at Rs 1,700. You will get a Rs 150 discount every month for 12 months on your bills for using this service.

Currently, the service is available in more than 125 cities across the country and roaming is free. The good part is that in more than 3,500 cities (even where Photon is not available,) you will get 144 Kbps speeds, which is better than what GSM operators offer.

Unlimited plans are available at Rs 850 (if you subtract the Rs 150 discount, it comes to Rs 700), with which you get 5 GB data at up to 3.1 Mbps, and after that at 155 Kbps. There are other plans which offer 10 GB full speed access at Rs 1,100 and 15 GB at Rs 1,500.

For people who use less data there are plans which start at Rs 250 for 250 MB free, and Rs 750 for 2 GB of data; usage beyond the limit costs 50 paise per MB.

In time based plans you get 300 minutes of usage for Rs 250; and 3,600 minutes per day or 5,400 minutes per night for Rs 950, with extra usage charged at Re 1 per minute. However, unlimited plans make more sense even if you are a moderate user.

Tata has recently made some technical upgrades in its network to improve coverage and network reliability and has also started a customer care centre especially for Photon customers.

Buy for: Good plans and unlimited data options, and better customer satisfaction according to TRAI.

Reliance Netconnect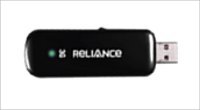 According to estimates Reliance Communication is the biggest operator in this space (though no formal data is available yet). It has the biggest network so far covering 500 cities with a high speed network, and 24,000 towns with a slow speed 144 Kbps network.

The company offers a data card (USB modem and dongle) at Rs 1,599 and unlimited usage for Rs 750 (Rs 950 minus Rs 200 discount), in which you get 5 GB data at full speed and at 155 Kbps there after.

Remaining options are similar to those of Tata Photon.

Even in limited data usage plans there is no difference in pricing between Reliance Netconnect and Tata Photon. In the time based plans, however, Reliance is much cheaper as it charges only 50 paise for consumption beyond the limit.

Buy for: Good plans and unlimited data option, and widest network coverage.


MTS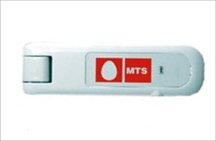 MTS, the last entrant in the CDMA market, offers high speed data services under the brand name MBlaze. It is expanding its network really fast with services being launched in more than five circles in less than two months.

The company operates MBlaze services across 12 circles with more than 110 cities, and in 7,700 towns and cities at 144 Kbps.

An MBlaze dongle costs Rs 1,600; and its unlimited plan costs Rs 999. With the unlimited plan, you get 12 GB of data at full speed. Tata Photon and Reliance Netconnect has capped data at 5 GB, while other CDMA operators charge more than Rs 1,100 for similar plans.

For instance, currently the operator offers 250 MB free data every time India wins a match during the ongoing Cricket World Cup. So on a Rs 497 plan the user gets 5 GB data apart from the free data with each Indian victory.

Rest of the plans are the same as those of the previous two CDMA operators. Being a dedicated CDMA operator, unlike the other two which also have GSM 3G networks, MTS is very focused on CDMA, while the other two are busy ramping up GSM and 3G operations.

Buy for: Good unlimited plan, dedicated service provider (only CDMA interest).
This Post is written by: Ritesh R. Warke GPRS Expert & Webmaster.
Ritesh R. Warke is a professional Ethical hacker, web designer and front end web developer.
Also visit our another blog
HOLLYWOOD CELEBS PHOTOSHOOTS HIGH QUALITY
Follow @Digital_Eye