3G Operators
************
Tata Docomo


It has spectrum in nine circles and has already introduced services in all of them in more than 40 cities.

The operator is offering speeds of up to 21.1 Mbps with USB data cards. Although the price of the device is much higher at Rs 4,000 it seems to be worth the buy as it supports 21.1 Mbps data speeds, mobile TV, and expandable storage up to 32 GB (you can use it as a mass storage device).

It is the only service provider to have launched unlimited data usage plans for 3G data cards. Users can get 5 GB data at 3.6 Mbps for Rs 1,000 (similar to the CDMA plan) as well as at slower 2G speeds. It also offers 15 GB data at 21 Mbps for Rs 2,000 and at a slower speed thereafter.

The operator also offers 650 Mb at 3.6 Mbps for Rs 500 and 2 Gb for Rs 750. With 1 paisa for 20 Kb charged beyond free usage.

While roaming outside the Tata network users will be charged at 10 paise per 10 Kb.

Buy for: Most cost effective plans

Reliance Communications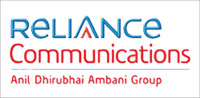 The second company to launch 3G services in the country, it has spectrum in 13 circles and plans to reach 140 cities by the end of March. It offers an option of two devices, one which supports a maximum speed of 7.2 Mbps and costs Rs. 2,600; while another that supports 21.6 Mbps at Rs 4,499.

There are no unlimited plans, and other plans start at Rs 100 where you get 100 MB free, going up to Rs 2,100 for 21 GB. In between, you have options such as Rs 649 for 1Gb, Rs 1,200 for 5 GB and so forth. Over the usage limit you will be charged 2 paise per 10 KB (four times as much as Tata Docomo charges).

Buy for: Wider network

Airtel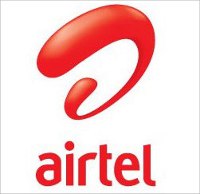 The largest mobile service provider of the country was a latecomer in this arena, launching its services last month only, and is currently available in seven cities. However, it plans to launch services in 40 cities by March end and in 1,000 cities by next year.

The telco does not offer any data cards with 21.6 Mbps capability, and is selling two dongles capable of 3.6 Mbps and 7.2 Mbps. However, its offer price is attractive at Rs 1799.

Data card plans start at Rs 8 for 10 MB over a day, and there are some lucrative plans such as the Standard Plan at Rs 750 for 2 GB data, and Flex Shield for 1.25 GB with further usage at 20 Kbps for 1 paisa per 200 KB, till you reach Rs 2,000 after which usage is free.

Though this plan works like the unlimited plan, the usage cap at full speed is very low. What's worse is that with the Standard Plan you will be charged 30 paise for 20 KB, which amounts to more than Rs 15 per MB.

Buy for: Cheap device

Aircel 3G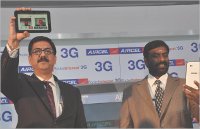 Aircel has recently started its 3G services in the country and is ramping up fast. It has got spectrum licenses for 13 circles.

It offers unlimited data usage for a price of Rs 1,275 but the speed is capped at 3.6 Mbps. You can also get 550 MB for Rs 505, and 1.5 GB for Rs 750. Charges for extra usage are set at 3 paise 10 KB, which is cheaper than Airtel but costly compared to others.
BSNL
********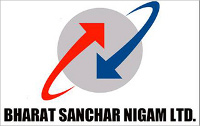 BSNL 3G is available in more than 700 cities, and the plans it offers are truly the cheapest.

Currently it offers three unlimited plans: you can pay Rs 2,000 for two months; Rs 2,500 for three months and Rs 4,200 for six months of unlimited data access.

The company's data cards are priced at Rs 2,500 for 3.6 Mbps and Rs 3,000 for 7.2 Mbps.

Limited plans offer almost double the data. For instance, at Rs 275 you get 0.5 GB, and at Rs 440 you get 1 GB, going up to Rs 3,000 for 35 GB. Data charges beyond the limit are also low at 25 paise per MB.

MTNL also has a similar plan. However, both these companies have a very bad reputation as far as customer service is concerned, and that's probably the reason why they have not been as successful in adding subscribers as such an affordable service would warrant.

Buy for: Extremely cheap plans
This Post is written by: Ritesh R. Warke GPRS Expert & Webmaster.
Ritesh R. Warke is a professional Ethical hacker, web designer and front end web developer.
Also visit our another blog
HOLLYWOOD CELEBS PHOTOSHOOTS HIGH QUALITY
Follow @Digital_Eye