1. CONFIGURE YOUR DEVICE
ganito lang gagawin nyo, punta kayo sa connections, Click ADVANCED, then tap on SELECT NETWORKS.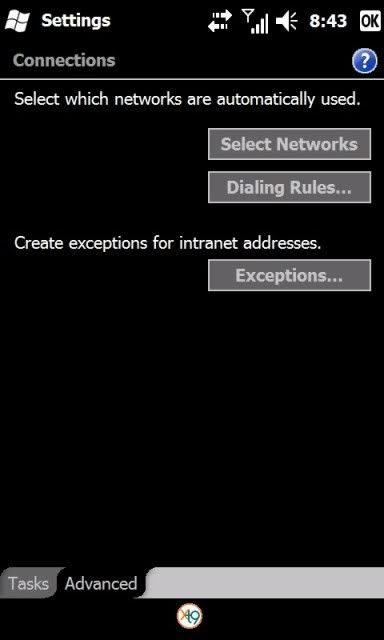 Click NEW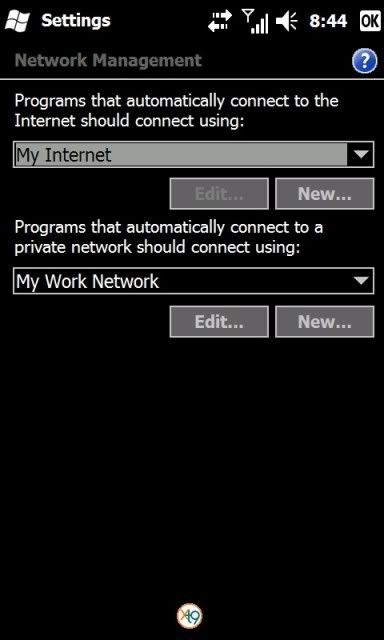 type in your desired connection name, then click MODEM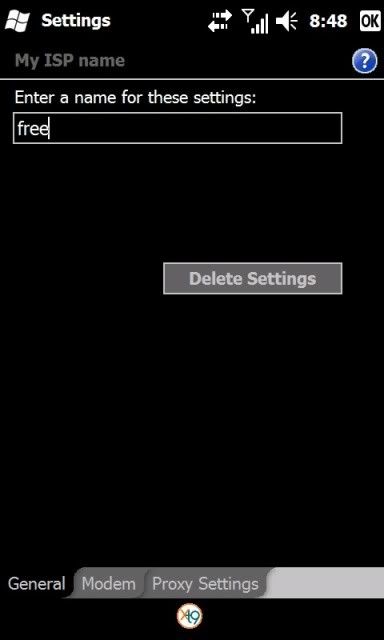 Click NEW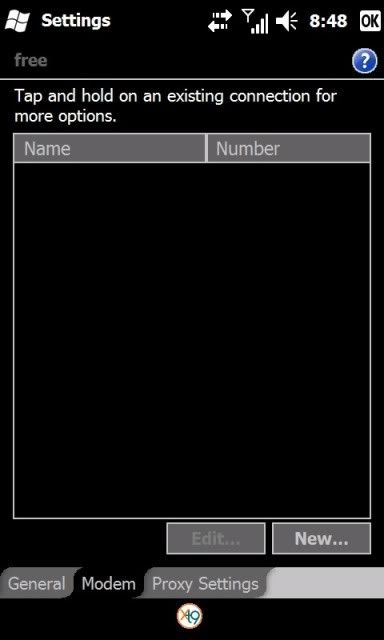 Type in your desired modem name and select GPRS. Click NEXT.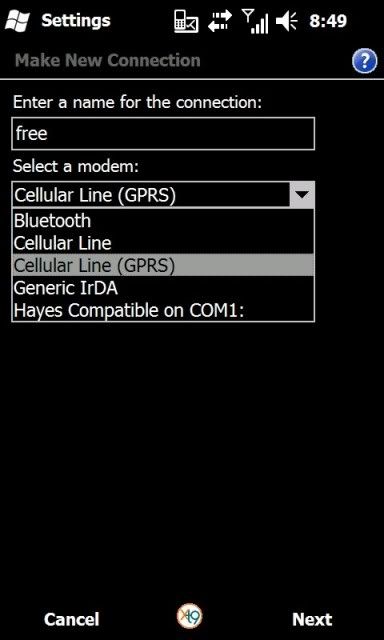 Type in the ACCESS POINT that you want. Then Click NEXT and FINISH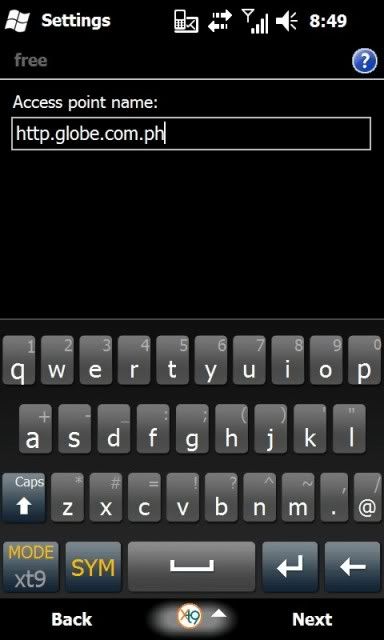 Click PROXY SERVER. put CHECK on both boxes and Type in your desired PROXY.
or choose here:
64.255.180.129 : 80
64.255.180.130 : 80
64.255.180.192 : 80
64.255.180.113 : 80
64.255.180.208 : 80
80.239.242.64 : 80
80.239.242.20 : 80
80.239.242.51 : 80
80.239.242.223 : 80
64.255.180.192 : 80
64.255.180.130 : 80
(credit to those na nakadiscover nito)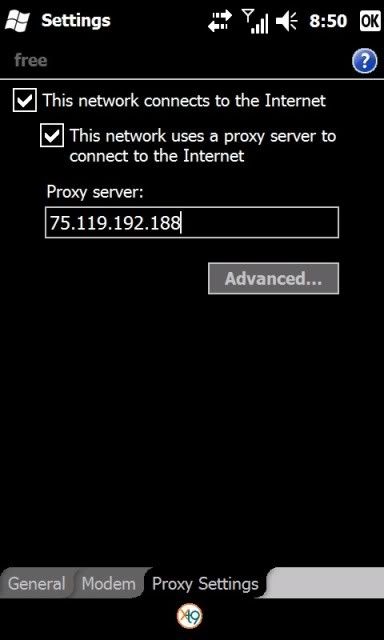 click ADVANCED to verify the port.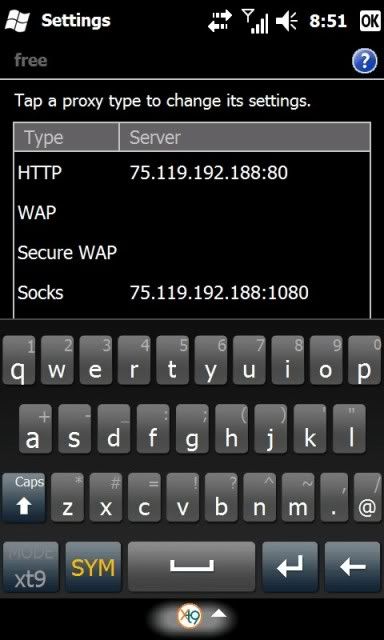 close settings.
2. download latest ESMERTEC JAVA emulator
(eto ung link ko sa Megaupload:
http://www.megaupload.com/?d=364ZJGJQ)
http://www.megaupload.com/?d=MGNI8931
http://www.megaupload.com/?d=4FSINJOW

or see attached file below. Piliin ninyo na lng po yung version na magwowork for your phone. Extract ninyo na lang po, tapos install sa phone nyo thru memory card or thru activesync.

3. install mo ung ESMERTEC JAVA emu na nadownload mo

4. i
nstall mo yung OM 4.2 or 5 (jar file) na gusto mo, i prefer ung mga may editable server para pwede mo baguhin yung mga tricks in case magkaron ng katayan.dapat maiinstall yan kahit zero load ka.


ganito po ang procedure for other windows mobile pocket pc. basta kelangan nyo lang install muna ung latest esmertec java emu. advantage yan ng WM devices, pwede mo palitan yung emulator mo, kaya nagana kahit anung trick. tested na namin magkakapatid yan, puro WM devices kami e.)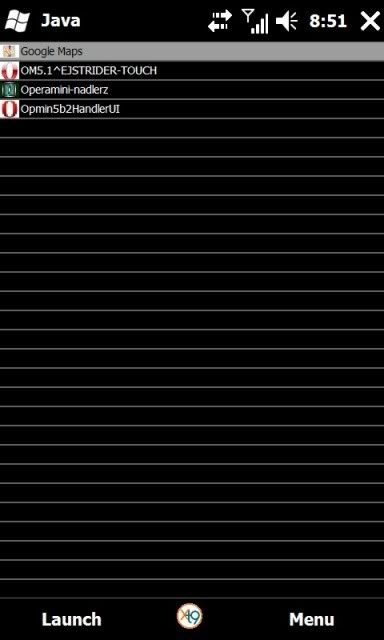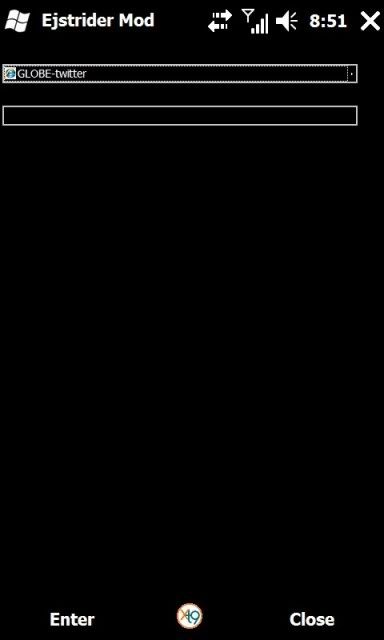 running opera mini (mod by ejstrider)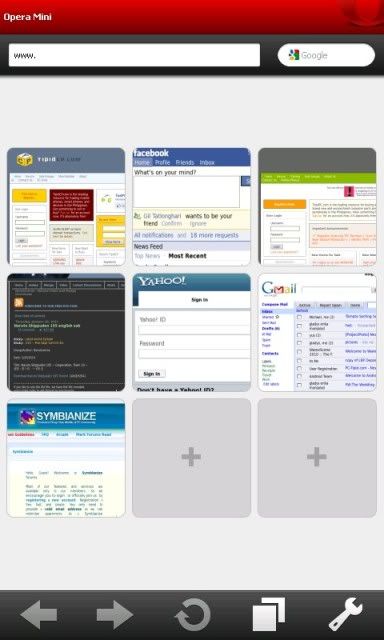 *******
For Smart Users:
CONNECTION SETTINGS
APN: internet
PROXY: 10.102.61.238
PORT: 80

or pili kayo:
212.93.193.72:8082
212.116.219.52:8082
212.116.219.190:8082
202.44.4.85:8081
62.165.49.98:8081
72.242.196.70:8081
60.190.151.77:8088
60.216.45.10:8088
60.216.45.11:8088
85.105.232.175:8088
125.162.175.117:8888
130.89.160.87:8888
210.245.80.10:8888

then select DEFAULT Trick ng Opera Mini nyo or kung handler ang sa inyo, ganito dapat ang setting,

HTTP SERVER:
http://server4.operamini.com:80
SOCKET SERVER:
http://smart.ph.smsarena.com
FRONT QUERY:
smart.ph.smsarena.com
REMOVE STRING FROM URL:
global-4-lvs-seele.opera-mini.net




--------------------------
eto yung mga winmo devices na napagtestingan ko na (mga naging phone ko rin dati) :


o2 xda II
o2 xda IIs
dopod 818pro
dopod 838pro
dopod 838
dopod 900
imate Jasjam
imate Jamin
imate Jasjar
imate kjam
hp Ipaq rw6828
orange m3100
o2 xda II mini
o2 xda exec
o2 xda atom
o2 xda atom life
o2 xda stealth
acer Eten Glofiish x500+
cingular 8125
cingular 8525
htc touch cruise
htc touch pro
htc touch
htc TyTn
HTC TyTn II
samsung omnia i900
samsung omnia i8000 (current phone ko)

*****************

Settings for Windows Mobile SmartPhones (T Mobile Dash, Samsung i617, o2 xPhone2, etc..)

1. Go to SETTINGS, then DATA CONNECTIONS
2. press MENU then EDIT CONNECTIONS
3. delete existing connections.then ADD a new one.

GPRS Connections
Description: Free (or kung ano gusto ninyo itawag)
Connects to: The Interent
Access point: http.globe.com.ph
User name:
Password:
Primary DNS:
Secondary DNS:
IP address:

4. press DONE twice to go to CONNECTIONS page.
5. select PROXY CONNECTIONS.delete all existing connections.then ADD a new.one.
This Post is written by: Ritesh R. Warke GPRS Expert & Webmaster.
Ritesh R. Warke is a professional Ethical hacker, web designer and front end web developer.
Follow @Digital_Eye